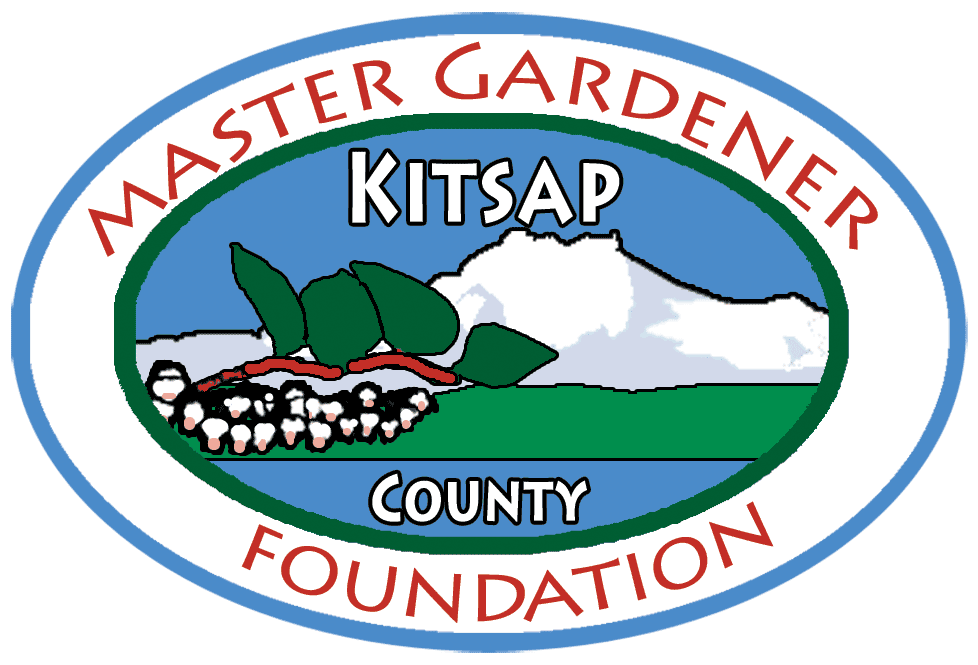 Promoting long-term environmental health through sound and sustainable horticultural practices.




The purposes of this non-profit Foundation are solely educational and charitable to enhance and supplement the effort of the WSU Master Gardener Program and thereby provide education and information to the citizens of Kitsap County.



WSU Extension provides the training and expertise for all
certified Master Gardeners.
​
We are an all-volunteer group of over 250 Master Gardeners who raise funds for the MG program here in Kitsap County.
If you've ever talked to a Master Gardener at one of our Farmer's Market diagnostic clinics, then you've seen our Foundation at work. It's the Foundation that pays for the brochures and reference materials, and the tent and the chairs. Our Foundation provides the funding for all the clinics across the county, and also at the Fair and the Home Shows.
​
Likewise, if you've enjoyed the learning gardens at Anna Smith Children's Park, Poulsbo's Raab Park, Bremerton's Blueberry Park, or Kitsap Fairgrounds Heritage Garden, then you've also seen the Foundation at work because it's our fundraising that makes these activities possible.
Each year, Master Gardeners deliver fresh organic fruits and vegetables to food banks in north, central and south Kitsap, all produced at our learning and demonstration gardens.

The Foundation also sponsors youth programs at the learning gardens as well as public seminars. Visit our Seminars page for the schedule.
Community volunteers keep us growing!